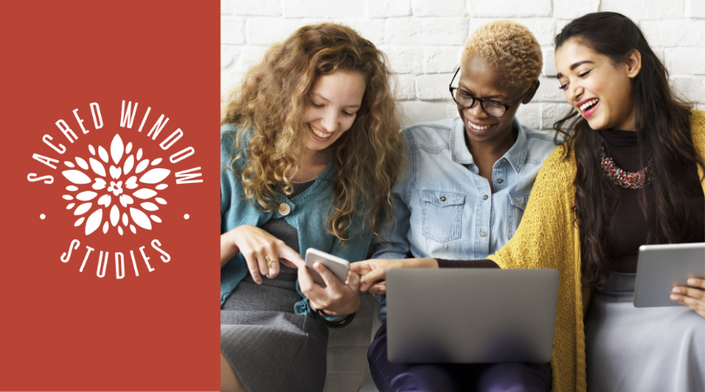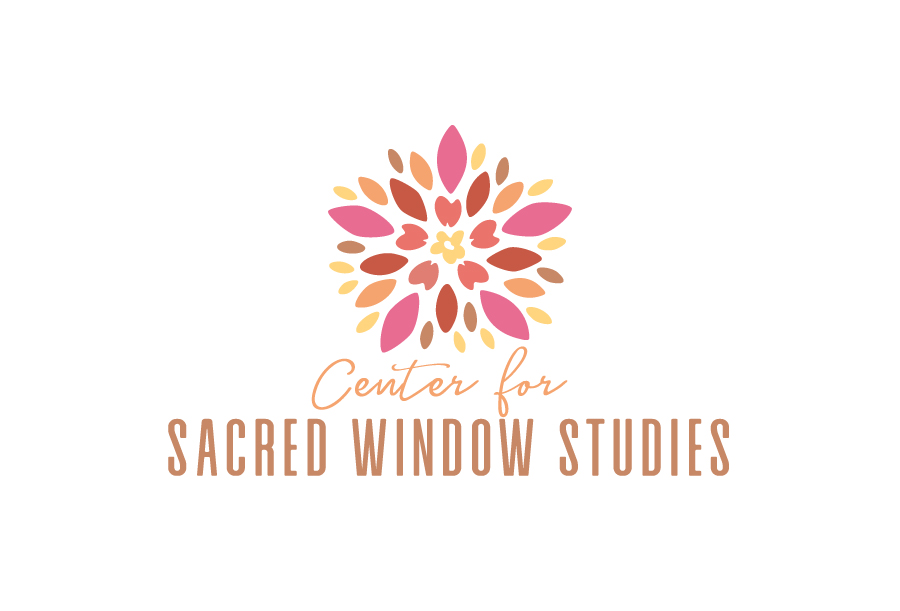 Ayurvedic Postpartum Caregiver (APC) Program
200 Hour Online Diploma Track
Winter 2020 Cohort is Closed for Enrollment
Spring '20 Cohort begins April 27th

We all recognize a cultural need for greater postpartum awareness and care. We can see the imbalance of attention in preparing for birth compared to preparing for the postpartum window. We find ourselves explaining that when we say 'postpartum', we are not necessarily speaking about depression. There is a gaping hole in what support new birthers have available, and what they truly need. As culture has moved further away from nature's wisdom and family/tribal support, birthers have struggled to receive the care and support they need during this vulnerable time.
It is time to bring awareness and consciousness back to the SACRED nature of the postpartum window. It is time to bring mothering to the mothers! By blending the ancient nature based philosophy and protocol of Ayurveda, with the needs of modern parents, we can offer truly transformative care to our clients, ourselves, our communities, and to society at large.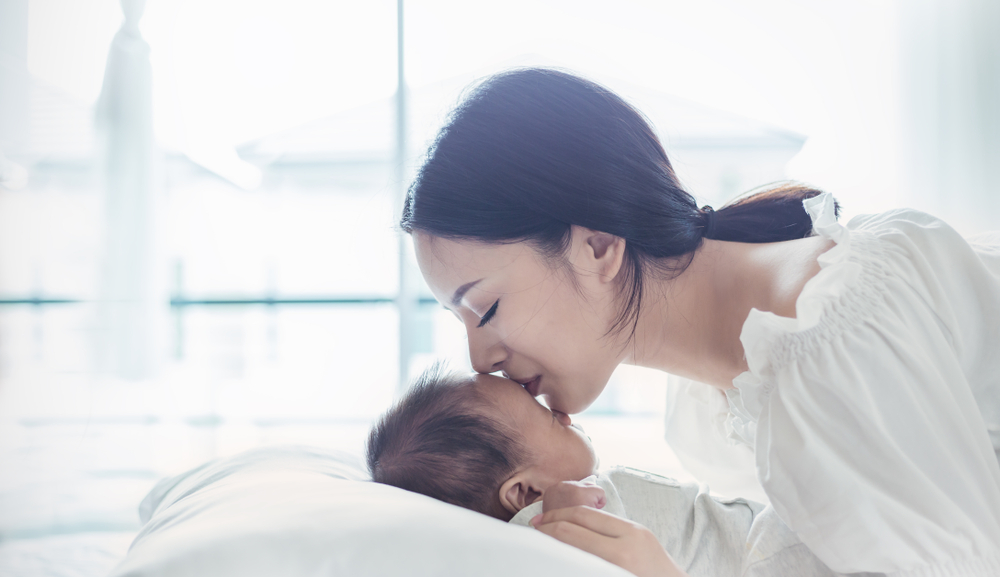 By the end of this course, you will understand...
The uniqueness of the Sacred 42-day Postpartum Window, and why it is crucial to give special support during this time.
You will know HOW to provide that support on a physical, mental, emotional and spiritual level.
You will build a toolbox with support measures you can enlist to support many common experiences new birthers will encounter using the philosophy and protocol of Ayurveda.
And you will begin building your professional practice with special attention on how your practice will care for YOU as the caregiver.
This course is for:
Trained doulas to expand their perspective and range of services to families.

Ayurvedic professionals to understand the specifics of the postpartum window.

Medical professional seeking the Ayurvedic perspective on postpartum care.

Yoga professionals to enhance their guidance of pregnant and postpartum people.

Expecting parents and grandparents to prepare for this most important window of life.

Anyone passionate about birthers and babies looking for a career change.
This course is for you if are ready to transform your understanding and caregiving during the Sacred Postpartum Window.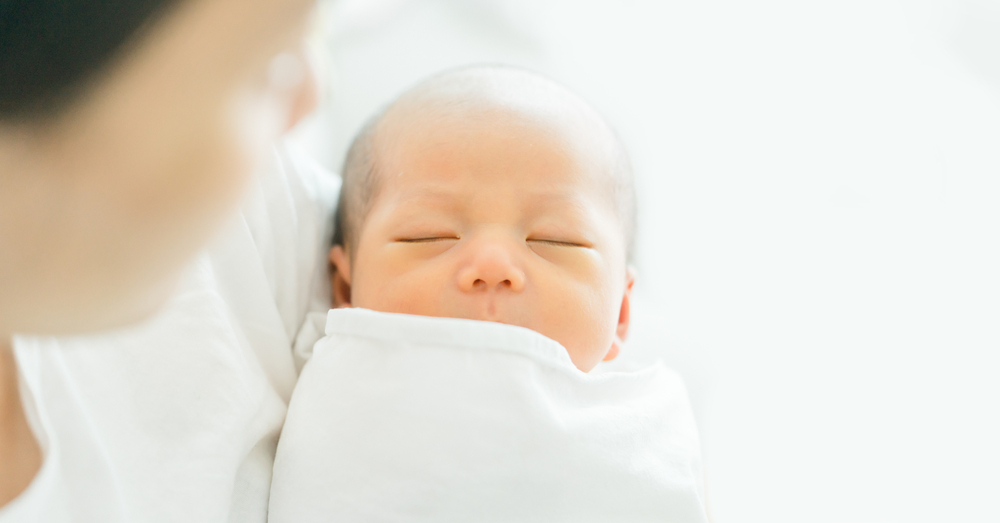 "My experience with Sacred Window Studies was unlike any other. The program was so well organized and the teachers were beyond amazing. They all were genuine & brought different gifts & passions to the table. The content was clear, heart-centered & full of wisdom. I am forever grateful for my time with SWS! I would ABSOLUTELY recommend this program to anyone looking to help shift the paradigm in postpartum care!"
- Miranda Sherman, Golden, CO, Spring '19 Cohort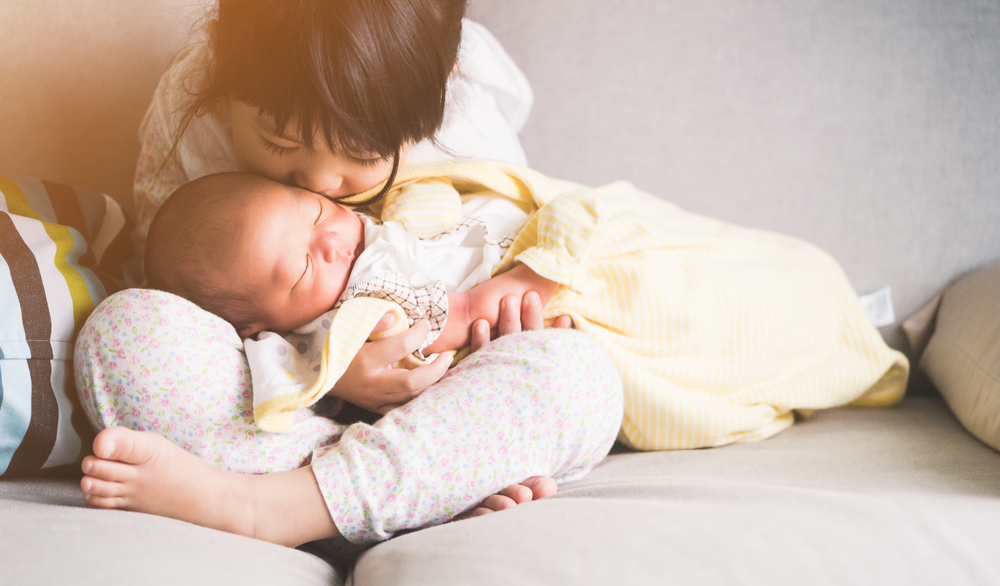 "This program was AMAZING, as a postpartum Doula with now specializing in Ayurvedic Postpartum Care I can truly say the program offered what others don't, and that's being rooted in our mother instincts. Being reminded that we all have many ideas, opinions and educational backgrounds but at the end of the day we must trust our feelings and instinct first. Thanks, Center for Sacred Window, on helping ground me in my roots."
- Stephanie Renteria, New Caney, TX, Spring '19 Cohort
Enrolling as part of a Group Study Circle?
Group Study is an opportunity for local friends or colleagues to participate in the program together. We hope to foster local support systems for our emerging professionals.
Group Study Circles of 2 receive a 10% tuition discount!
Groups of 3 receive 20%!
And Groups of 4 or more receive a 25% discount on tuition!
Email Christine at [email protected] to receive your tuition discount based on the number of students in your Circle!
NAMA Member?

We offer a 10% Discount off of tuition for active NAMA members.
Email [email protected] to receive your discount.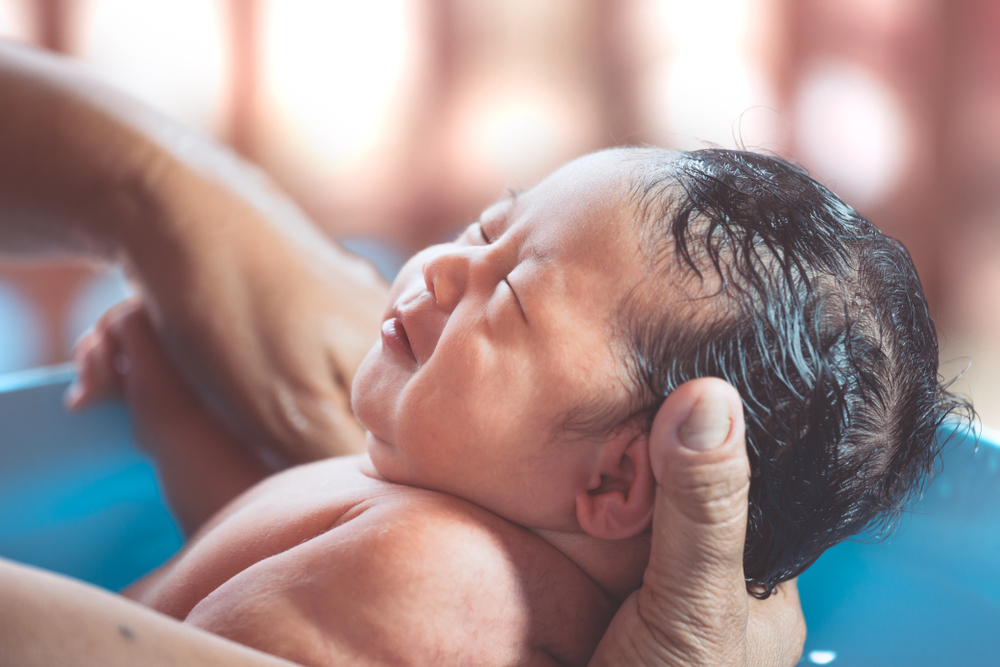 Meet the Center for Sacred Window Studies Team!

Your Instructor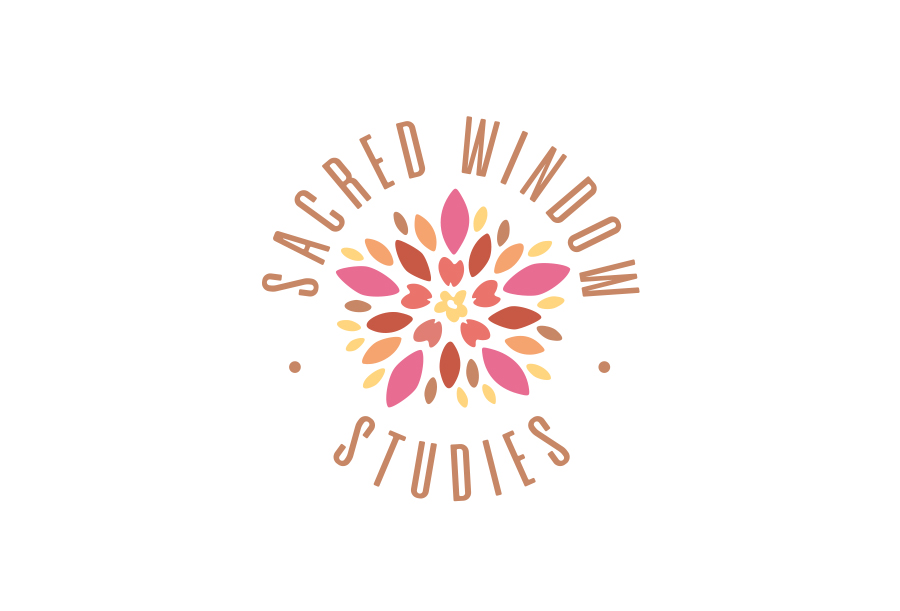 The Center for Sacred Window Studies was born out of the commitment to bring further into the world the teachings of Ayurveda and Postpartum Care. We recognize a real need for parents and babies to reconnect to these ancient concepts, which can address common difficulties postpartum.
Each team member from the Center for Sacred Window Studies came to this work through contact and study with the late Ysha Oakes, who founded the original Sacred Window School. Her wisdom and heart informed so many, and we honor her work and her memory.
Our mission is not only an effort to expand the accessibility of caregivers trained in this conscious way of caring for new parents and babies, but to affect social change on a broader level.
We believe in meeting families where they are, and adhering to the Mother Principles of simplicity, flexibility, compassion, listening, intuition, grounding and non-judgement. We follow these principles with each other, with our students and as a foundation of the caregiving we teach.
Christine Devlin Eck, Director, Instructor
Christine is the Center's Director and one of its Instructors. She has a background as an Ayurvedic Practitioner, Educator, Group Facilitator and Birth and Postpartum Doula. She is also a busy mother of 4 boys, most of whom have been brought into the world using the principles we teach. She describes Ayurvedic Postpartum Care as truly powerful and transformative, and a missing link in modern postpartum care. Christine lives in Western Massachusetts in an old farmhouse with her pack of wild boys, amazing husband, two cats, fish, one gecko and flock of beautiful chickens.
Julia Fishman
Instructor
Julia Fishman has been involved with the Center for Sacred Windows Studies since our inception. She is an educator, an entrepreneur, an intuitive visionary, an Ayurvedic Practitioner, Ayurvedic Postpartum Doula, yoga teacher and an active Avatar Master. She loves to make learning of profound wisdoms fun, accessible, easy to digest and applicable to life. Guided by a commitment to pragmatically improving the world, Julia spends majority of her time traveling around the country and facilitating consciousness training courses for people and families from all walks of life and from all over the world. She is based in Framingham, MA and the first thing you'll notice is her relaxed warm directness and never-ending optimism, love and enthusiasm for life.
Ashlee Wilkin
Instructor
Ashlee has been fascinated and inspired by birth, babies, and pregnant mama bellies since she was a little girl. Growing up, she witnessed the birth miracle of baby animals many times at her mom's Veterinary hospital. This and other life experiences planted the seed for her life-long interest in birth work. She is passionate about transforming our cultural perspective on pregnancy, birth, postpartum, and parenting by bringing back ancient wisdom for the modern family. Ashlee currently has a thriving practice, working with midwives in Northern California to provide Ayurvedic prenatal and postpartum care.
Charlotte Senseney-Sternkind
Instructor
Charlotte was led to this work by Spirit as she came up with a business name during meditation. The teacher who trained her called one day and said she had been informally calling her students Ayurdoulas. That is how her deeper journey as a postpartum doula began after years of being a birth doula and prenatal massage therapist. She fully believes in supporting the mama and her experience of growing, birthing and nurturing life on this earth. Charlotte loves seeing how even the simplest shift can add sweetness to the mama's Sacred Window and put a smile on her face in the midst of changes. As a matter of fact, her former career in the dental field also made people smile! Charlotte lives in San Antonio, TX.
Course Curriculum
Orientation: Everything You Need to Know About Your Program!
Available in days
days after you enroll
Wrapping Up Your Program
Available in days
days after you enroll
Frequently Asked Questions
When does the course start and finish?
The Ayurvedic Postpartum Caregiver Diploma Program runs 3 times per year. It runs for 14 weeks. Students work with a cohort of students from all around the world, and complete their studies completely online and independently in their own homes.
How long do I have access to the course?
Students have permission to download all of their class curriculum. This student website will be used by other Cohorts in the future, and students will not have access to it after another Cohort Program has started. We give students ample time to complete their requirements and to download and/or print all course materials and live class recordings. We also offer for sale a beautiful Center for Sacred Window Studies thumb drive containing all recordings and course materials from you specific cohort giving you easy forever access.
What if I am unhappy with the course?
We would never want you to be unhappy! If you are unsatisfied with your purchase, contact us in the first 30 days and we will give you a refund minus a $50 administrative fee. If you need to put your studies on hold due to a life circumstance, no problem! We will happily have you join a later cohort when the time is better for you at no additional charge.
How much time will I need to spend each week on this program?
This is a 200 hour diploma program. Cohort students may spend up to 15 hours per week including the live instruction class and optional office hour depending on their personal pace and level of involvement in the program. Some weeks will be more content heavy and time consuming. Students are encouraged to take a gentle pace that will support healthy learning. Students are given plenty of time to complete their requirements. We believe in nurturing our students and practicing the same support and compassion we teach them to bring to new mothers.
What can I do with this Diploma professionally?
This is an ideal professional development program for Ayurvedic practitioners, yoga professionals, birth and postpartum doulas and any one in the healthcare or caregiving profession who works with new and expecting parents and babies. This program is also transformative for any expecting parent or family member wishing to learn powerful care strategies for the sacred postpartum window. Students will often take this course as a launching point into a new career path. Anyone may take this program! While we are teaching students how to be Ayurvedic Postpartum Caregivers, application of this knowledge can and hopefully will take many forms. In order to broaden the scope of this work on a larger level and aid in social change for postpartum people, we hope to see students carry this knowledge forward as educators, organizers, legislators, health care professionals, media creators, artists, and beyond. An Ayurvedic Postpartum Caregiver is in the same category as a Postpartum Doula, but with an Ayurvedic specialty. We are an Organizational Member of the National Ayurvedic Medical Association (NAMA), and offer PACE continuing education credits to professional members of NAMA.
What is the Group Study Option?
Group Study is an option for local friends or colleagues to take the Ayurvedic Postpartum Caregiver (APC) Cohort program together. Benefits of this option are having a natural support team to back one another up as they begin to practice, create a professional group practice together, or simply study together and have a local in person component to their online program. A group of Ayurvedic Postpartum Caregivers in a community will build greater local awareness about the sacred postpartum window. Members of a Group Study Circle do not need to study together in person. It is simply an opportunity to grow awareness, support and sustainability for families and especially caregivers in communities. All members of Group Study Circles will receive discounted tuition based on the number of students in the group. If you have a Group Study Circle you'd like to apply with, email
[email protected]
sacredwindowstudies.com and we will help you apply your tuition discount.
What will I learn in this program?
Students of the Ayurvedic Postpartum Caregiver (APC) Diploma Program will learn: – The foundations of Ayurvedic medicine and philosophy -Ayurvedic nutritional concepts -The special needs of the postpartum parent -Nutritional support concepts and recipes for birther and newborn wellness -Herbal support concepts and recipes -Hands on in your own kitchen experience with Ayurvedic postpartum food and herbal support recipes. -Ayurvedic self and infant massage theory and practice -Building a professional practice -And much more!
Will I be able to work with Clients at the end of this program?
Yes! Once you receive your Center for Sacred Window Studies APC diploma you will be qualified to offer specialized Ayurvedic postpartum education and care within our safe scope of practice to families in your community. Health care practitioners who complete this program will have a greatly enhanced perspective on the postpartum window and will have a broad range of practical skills with which to educate their patients. Expecting parents will have a greatly enhanced understanding of their needs during this time and be empowered to create the sacred window they want.

"I am so grateful that I did the Ayurvedic Postpartum Caregiver certification training. The teachers are all so beautiful, experienced, and amazingly supportive. They have set a high bar of integrity and compassion and that filters into the entire program. Because of this all of the students showed up and connected with each other authentically and overall created a safe womb space to learn this vital knowledge."
Winter '19 Student, San Diego, CA
"This program exceeded my expectations BY FAR. The communication before the program started was excellent. I felt like they really heard me and understood who I am as a postpartum practitioner. This, to me, was insurance that these women truly understand the way of the feminine. Such a RELIEF in a patriarchal world!! The communication during the program was excellent as well. Instructors were always there for me, always got back to my questions immediately and were always very clear and kind. I cannot think of how it could be any better."
Shelley
Fall '18 Student, San Diego, CA
"I am so grateful for signing up to take this course! I learned so very much and feel like the doorway has been opened to continuing to expand and integrate this type of Ayurvedic care for women and families. I think it can bring deep healing to so many and it's desperately needed. Using the Mother Principles as an anchor for how we practice, how we care for mamas and ourselves and then seeing it modeled in the teachings and sharings of the faculty was so meaningful. If I ever felt overwhelmed by learning the complexities of the Ayurvedic system or a new style of cooking, I was reminded to come back to simplicity and compassion. I found these principles themselves very grounding and nurturing and they built the foundation from which to thrive. I look forward to bringing these tools to my postpartum doula practice and serving families in such an impactful way."
Michelle
Washington D.C., Winter 2019 Student
"I really grasped a deeper understanding of the gunas and how to incorporate ayurveda into my everyday life. I also challenged myself to reevaluate my doula service and I feel more confident about my practice because of this program. Thank you! I hope to work more with you all in the future!"
Lorna
Fall '18 Student, Tempe, AZ
"This program provided ancient Ayurvedic wisdom in such clear, wise, and empowering ways. Applying Ayurvedic wisdom to mothers, babies and their families is one of the best ways to support the great changes that occur to their mind, body and spirit health both in pregnancy and in the postpartum phases. This program allowed me to greatly deepen my understanding of mother's health, and how to help support their experiences during the Sacred Window so they can truly tap into the potential of this time through deep nourishment and care."
Soumya
San Fransisco, CA, Winter 2019 Student